9:00
So Jarrett has been on this "Ultimate Grilled Cheese" kick recently. Sunday morning he decided to make a French Toast Grilled Cheese aka a heart attack in sandwich form. Breaking it down it was a slice of
french toast, cheese, egg, french toast, cheese, bacon, french toast.
Let me just say I couldn't eat even half of it & thankfully I didn't. It was like 3 breakfasts in 1.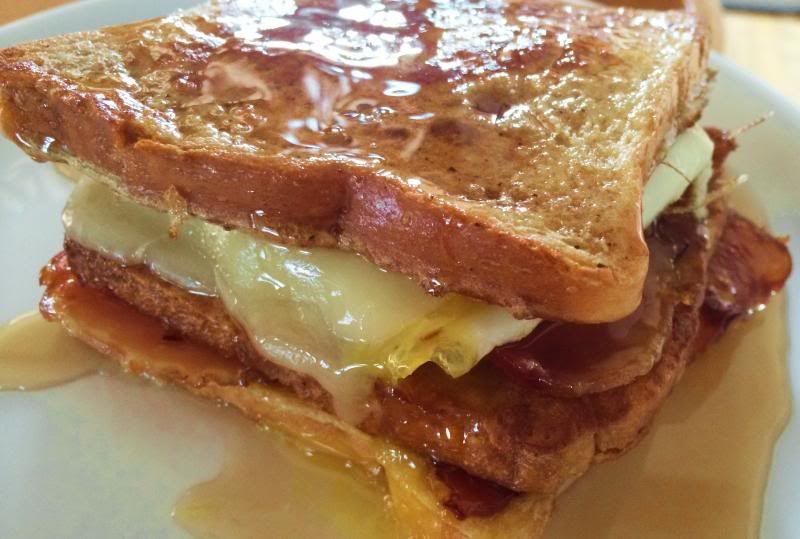 12:00
My brother Kilian & I decided to head to
Norvin Green State Forest
with Jasper for a little hiking trip. Unfortunately we didn't take into account that it would be atleast 5 degrees colder & it was actually snowing heavily by the time we got there. Needless to say Jasper was not a happy camper. He froze up within 4 minutes & wouldn't move his hind legs. The poor guy, I picked him up and we drove all the way home feeling very unaccomplished & 20 dollars poorer having bought "hiking snacks". Hahah! Here's the Jasper in his oversized sweater looking PO'd...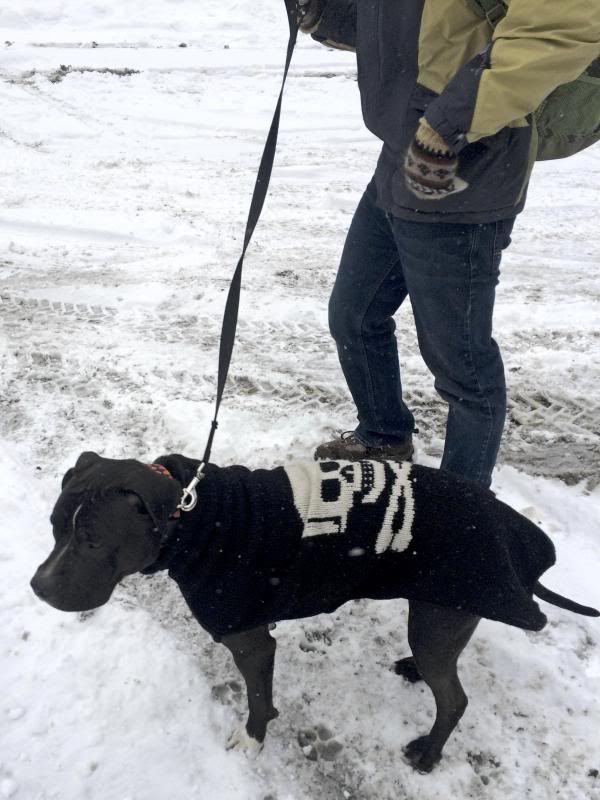 5:00
Once I got home I signed up for the Dollar Shave Club for Jarrett as a partial Vday gift. The idea is that they initially send you a full shaver of your choice based on if you pay $1, $6, or $9/month then every month they send you a new head. I'll keep you all posted on how that turns out!
8:30
I caught up on some tv shows including Pretty Little Liars (don't laugh) & this one scene totally caught my eye. One of the characters (Hannah) is going through a break up & her mother brings her to this place where you get an endless stack of plates you can throw at a wall. How simply genius is that? I know I'd be there every other week, hell I'm sure it'd put a lotta yoga studios out of business...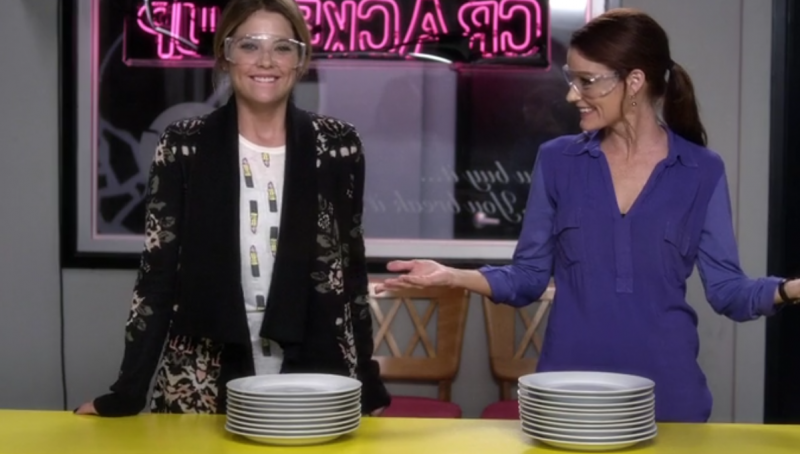 9:00
And little goober is OUT. And my lazy day off has me close to knocked out as well. It sure is tiring doing nothing sometimes...