This week was rather uneventful asides from finally having a very busy week at work (finally!) and drinking a little too much on two occasions.
I went out both times with Leandra & her welsh boyfriend who is on holiday in america. Of course being more gentlemanly than most american boys he loved buying everyone round after round. Not sure what else I drank but I do remember vast amounts of fireball and trying a martini for the first time (yum).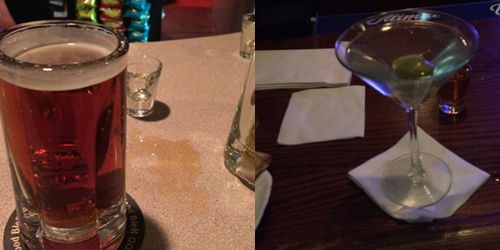 & this happened... wierdo
And Jarrett received his Dollar Shave Club package. I'm impressed for $3.00 & apparently the shaver works nicely despite it only having 2 blades.
& lastly I ordered myself a planner from
Plum Paper Designs
! I love how personalized they are! You can even change the month you'd like it to start on. I will review it as soon as I receive it!
Enjoy the rest of your weekend!