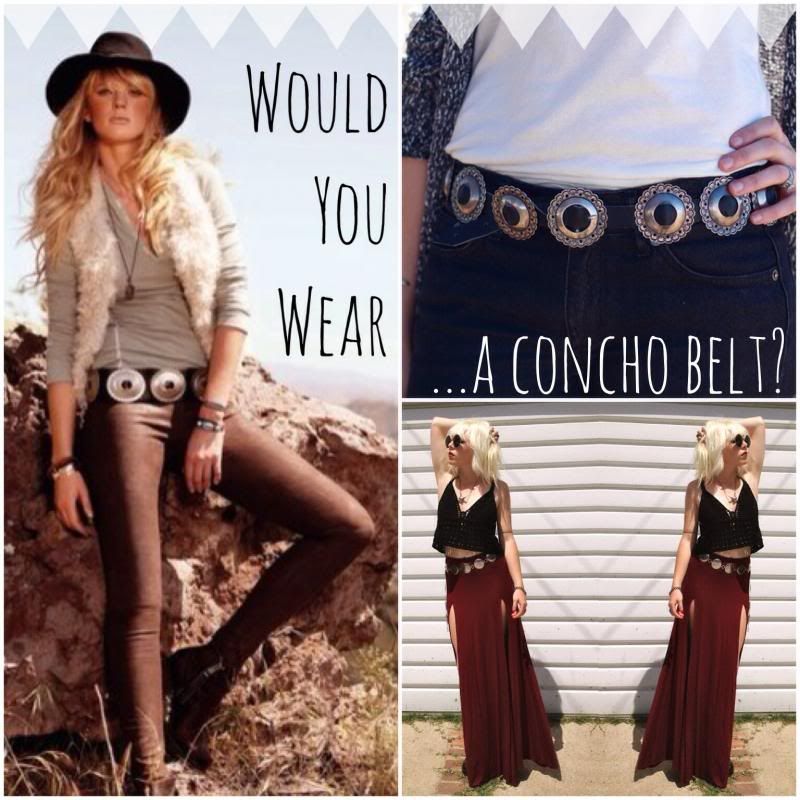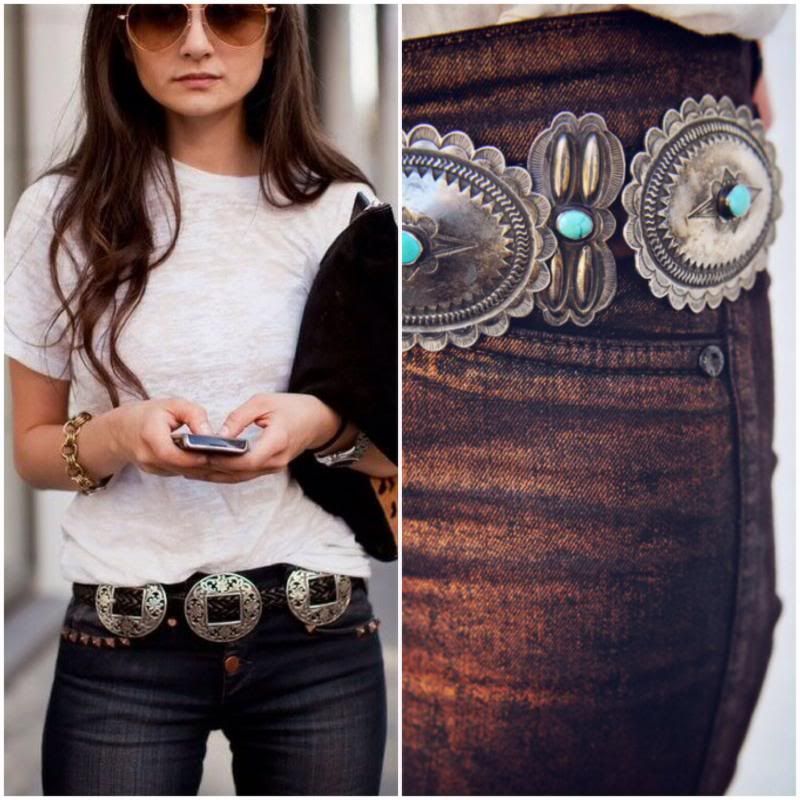 Credit to the A Beautiful Mess App

I'm not sure why but I've been obsessing over concho belts lately. This cold dreadful winter has got me daydreaming of maxi skirts, froyo, and sunshine. Spring is all about positive transitioning, cleaning out, & finally doing those things you said you'd do January 1st. Because lets face it negative temperatures & slipping on ice just isn't all that motivating.

So I've been debating weather I should buy a concho belt, my main fear being not knowing what to pair it with. When I told a couple of my friends they both said "Oh I think my mom has one of those" haha but regardless I think everyone has those few items in their closet they secretly love but never wear out of fear. Anyway Happy Saturday!