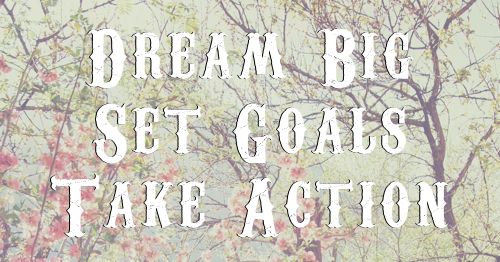 Ever since starting this blog sometime in January it's really helped me reflect how fulfilling my life is & if I'm making the most of my time. Highlighting my days & gathering my thoughts from the week helped motivate me to put forth more effort towards reaching my goals & actually making things happen! I've set small goals for myself and it really has made all the difference in my attitude & energy.
Small Changes I've made recently:
Enforcing at least 5 days of exercise a week no excuses. I know I have no energy after work so I make sure to wake up early in the morning to get my exercise in weather it's cross fit or just a run around the neighborhood. I found a weight set with a barbell on craigslist I'm picking up this week & I'm really excited about that too!
Girls night. Am I 8? or maybe 88? Regardless I needed to make it happen. I've found it is TOO easy to allow months to pass by without seeing my friends. Interacting with coworkers or my boyfriends friends is not the same as when I get together with my best friends. We try for every friday to at least get drinks, get dinner, or just catch up over wine at someones house. It's obvious but surrounding yourself with positive energy and vibes with friends really will make a huge difference in your happiness.
Reading more. I feel like I've reunited with a long lost friend. It really had been a few years since I actually read a book (sad right?) & now I can't stop reading every chance I get. I finished reading
The Alchemist by Paolo Coelho
& read some short stories I remembered enjoying in high school like
The Most Dangerous Game by Richard Connell
. I'm currently working on
American Psycho by Bret Easton Ellis
as well as
The Stranger by Albert Camus
. For self help & motivational reading I use
May cause Miracles by Gabrielle Bernstein
&
Peace is Every Step by Thich Nhat Hanh
every morning. I never understood the people that read multiple books at once but I've found that it actually helps my attention span & I have different times or places for certain reads.
Coconut Water! This ones kind of silly & I'm not sure exactly how truthfully beneficial pure coconut water is for your body but I know that it is filling, gives me energy, & makes me feel like I'm glowing. I've started drinking it once a day just a little bit & I'm obsessed!
Trusting in myself. Taking a step back, deep breath & allowing all negative emotions or energies to dissipate & be replaced with positive ones. I used to let situations control me, now I've learned I can control them simply by relaxing & trusting in myself. It's helped me immensely with anxiety & confrontation.
Physical Therapy; shocking it's taken me this long to realize that it's exactly what I want to do. I knew massage therapy wouldn't be something I'd do for more than 10 years but I love certain aspects of it. I love the anatomy, the kinesiology, sports massage & the problem solving required of neuromuscular therapy (aka trigger points). But if I'm being honest as a job it lacks the structure, respect, & passion I am looking for in a job. And it hit me the other day that I want to become a physical therapist, which is more medical oriented and involved then an MT. Even as I type this I'm excited & really beginning to feel like I was supposed to go into massage to find out this is what I really want to do (if you believe that sort of thing).
Coming Up!
Warrior Dash!
I just signed up for this race & I'm hoping my brother and friends will join me. These races have all kinds of mixed reviews and I've heard some horror stories about the dangers due to disorganization some of these races can have but I will just have to see for myself!
Going back to school! I'll be going for my associates degree in Biology this fall & hopefully following up with Rutgers Uni.
The Color Run
hosted in central jersey. I'm still trying to form a team to run this fun event I missed last year :)
Road tripping to Nashville, Tennessee hopefully! I also want to check out the University if Jarrett is okay with driving to Knoxville.