(& it's 100% Paleo! Dependent on your hot sauce of course)
Ingrediants
+ 1 lb. peeled, deveined shrimp
+ 2/3 lb. scallops
+ 3/4 cup lime juice
+ 2/4 cup cilantro
+ 3 large tomatoes
+ 1/2 jalapeño
+ 1/2 onion
+ hot sauce of choice
+ salt & pepper
+ sliced avocado (optional)
Instructions
1. Chop all the shrimp & scallops into little pieces depending on how chunky you like it
2. Pour lime juice until fully covering the shrimp & scallops & let sit for at least 5 minutes (I let them sit for about 15 min.), they should turn whiter.
3. Chop up the cilantro, tomatoes, onions, jalapeños then pour them into the lime juice, shrimp, scallop mixture.
4. Let sit for atleast 1 hour
5. When you're ready to serve add hot sauce and salt & pepper to your liking
6. Garnish with cilantro & avocado
7. Best served fresh (& with tortilla chips)!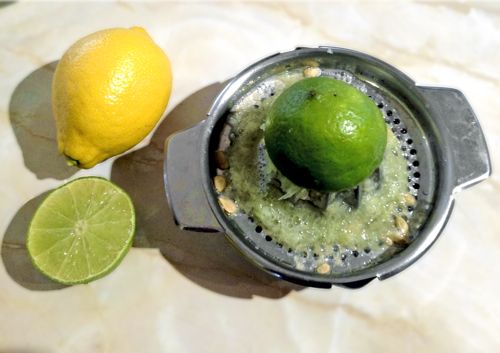 chop chop



Cooking the shrimp & scallops in the lime juice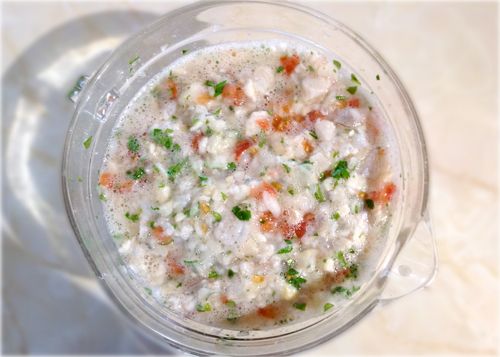 Everything starts fizzling with acidity once it's all combined!



Finito!