As always it takes me a while to post but about one month ago my brother Kilian & I decided to take a road trip to Chicago, since his girlfriend Shanna was there as well. She had flown out several days before us and used a couch surfing website to find a free host.
Monday morning I woke up at 6 since my brother had claimed we'd hit the road around 7, in time to make a few stops (quick check, walmart, gas). Of course as I expected, he wasn't ready to leave until around 9. (Not that it made much of a difference with the 12 hour road trip.) So after spending nearly $30.00 on snacks & making rounds searching for american-esque gear to support the US world cup game, we finally really hit the road.
It was my first time actually driving such a distance (my family & I would take longer road trips to the carolina's but I never drove), and I have to say it's a lot more difficult than I imagined. It's fun for the first 6 hours but after that all I remember are the countless rest stops & numbness in my legs. About 70 miles out from Chicago we started to get excited but of course this was short lived as it started pouring harder than I've ever seen before. If I were driving I may have actually stopped and waited it out because generally rains that heavy don't last for more than 15 minutes. Kilian kept driving though in fact picking up speed, which I contested nonstop, practically ripping thru the plastic of the door panel with my fingernails. There was a moment as he moved into the right lane, speeding up, when I felt the tires loose grip and the back of the car fishtail to the right. That's about all I remember before the car completely fishtailed into the next lane and into the median, thankfully missing the car to our left and not running into the opposite sides oncoming traffic. Now when they say everything slows down during an accident or traumatic event they're not kidding I remember every detail of what was probably a 4 second event. Mainly just thinking "okay camille... limp like a jellyfish... limp like a jellyfish". I couldn't tell you why I was thinking that but regardless as soon as the car stopped moving we were shaking unintentionally and intentionally to see if either of us were hurt. And somehow we were both fine (I just scraped up a little skin on loose hinge in the center console but nothing serious.) We both inspected the car after calling AAA and quickly found that although the car was covered in tall grass, the car was completely fine! So we cancelled our AAA request and Kilian easily pulled onto the opposite side of the highway and to my surprise adhered to my requests to stay under 50 mph incase of anything. We cruised on the highway all the way to the Chicago toll booth...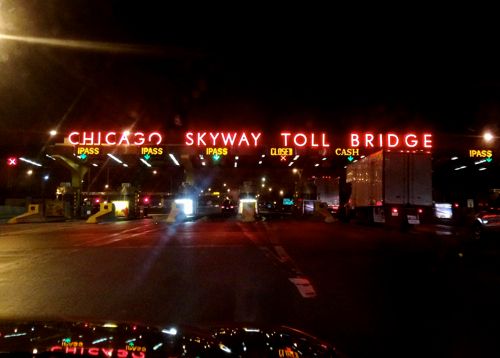 I can't tell you how much of a relief it was to see those glowing red letters. With a new found sense of reassurance and luck we drove slowly into the city, as 10:00 creeped past us. Once in the city it started down pouring once again and my brother grew anxious as we tried to find parking near the hostel we booked with. We decided to park illegally at least to find out if
The Chicago Getaway Hostel
had some open parking spaces. The first step I took out of the car, the rain was half way up to my ankles. I would have taken pictures to show exactly how flooded the city was if I wasn't fearful of my phone getting water damage. It was probably the worst welcome any locations ever given me, but I won't hold it against Chicago, after all if this is the beginning it can only get better right! So we were directed to a hospital to park where it would be sheltered. After suiting up for the weather we started making our way to the hostel but stopped at a bar and had a few drinks. We also ate our first real chicago deep dish pizza, which was everything I could've ever dreamed of. CHEESEY GLUTENY GOODNESS. Long story short the night ended well after everything the day threw at us and we were out before our heads even hit the pillows.
Our trip was only a few days so we decided to spend most of it visiting the typical tourist spots of Chicago.
Here are only a handful of some memorable moments of the trip!
We visited the bean of course, and one of the culture centers which featured multiple high ceilings & beautiful stained glass. The one I posted here, if you look closely, has all of the astrological signs (reasons unknown to myself). And we spent a good half hour walking into every bar looking to watch the USA vs Belgium game. After walking into multiple bars that were all "standing only" since they were packed we finally settled for an upstairs albanian bar that ended up being a gay bar. It was very entertaining to watch the game & to hear the men catcalling at every close up shot of the soccer players.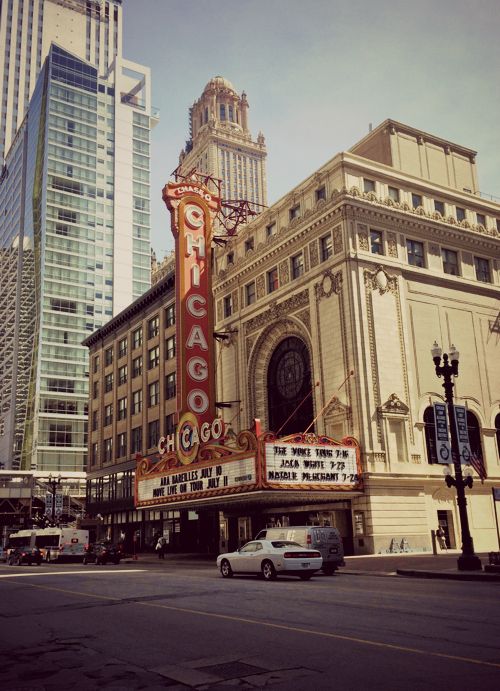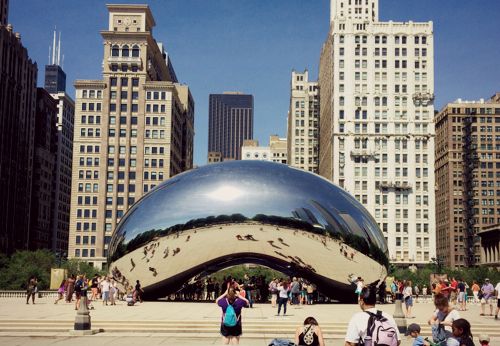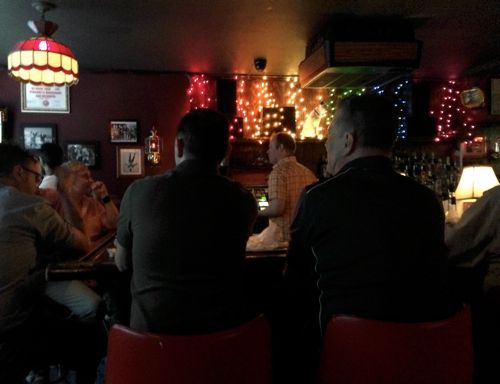 The Museum of Science + Industry of Chicago
This museum had a lot of interesting exhibits however next time I may do more research before paying extra for certain seasonal exhibits. We picked 3 special ones and only 1 of them was actually interesting, the other 2 were clearly created for younger children with the information & interactive set ups. The U505 Submarine exhibit was great though!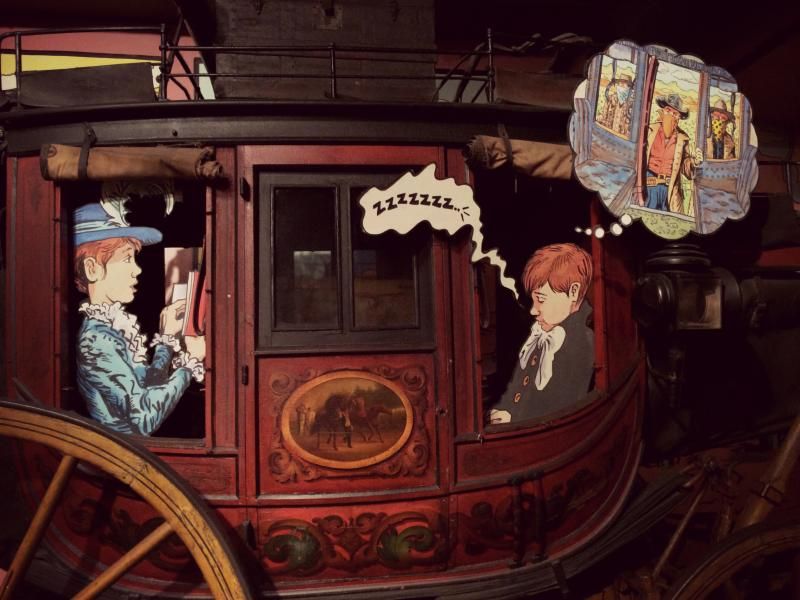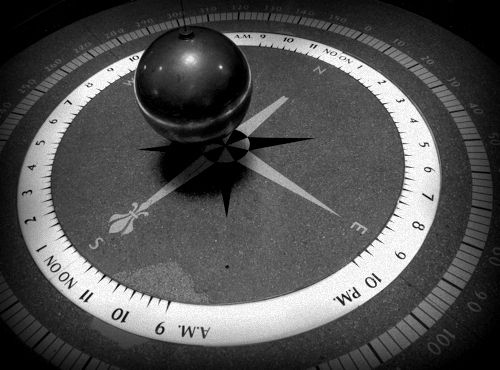 We spent a lot of time admiring the pier which is backdropped by the beautiful city. I could definitely see myself running or walking Jasper along the water line often if I were to live there.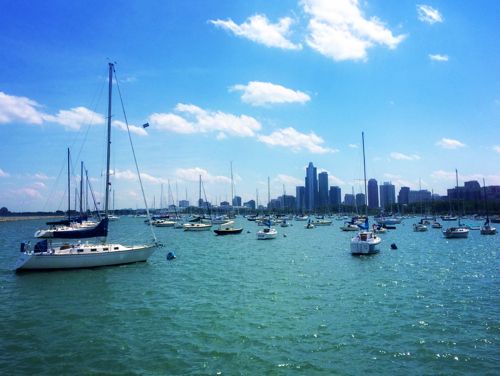 We visited the Navy Pier which was honestly not very interesting, though I haven't been on a ferris wheel in years so that was enjoyable. We ended up eating some deep dish pizza at a more known location but I wasn't all that impressed with the pizza compared to the one we'd eaten previously at the random bar! Then we headed to the beach to watch the Navy Pier fireworks, unfortunately it started raining so we didnt see much. We ended our night at Buddy Guy's Legends, an old blues club and drank a bit while enjoying a jammy blues band! Afterwards we headed to the beach, where we flipped over a canoe and sat and drank some more while enjoying the waves and the sand.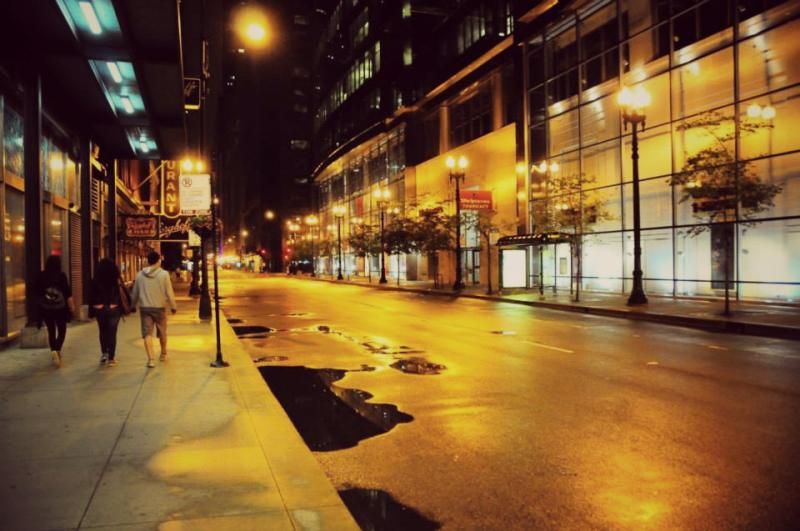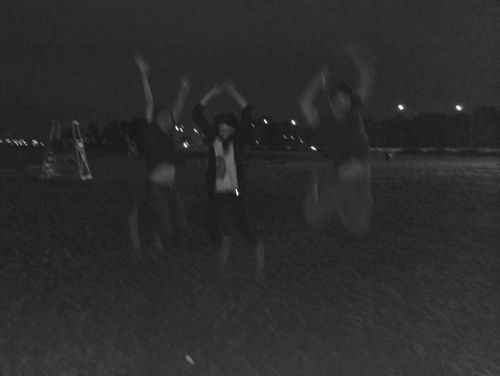 The next morning was a bit of a rough start, particularly for me I could still feel the abundance of whiskey sloshing in my stomach, and my head felt like a cinder block. Perhaps not the best day to conquer my irrational fear of heights and visit what was considered the tallest building in the world when it was built in 1973. It is now considered the 2nd tallest building in the US & the eighth tallest
structure
in the world. Regardless, the view from the Willis Tower was absolutely breathtaking. And I somehow mustered the courage to walk into the Sky Deck without cursing out any god's or crying. (Barely)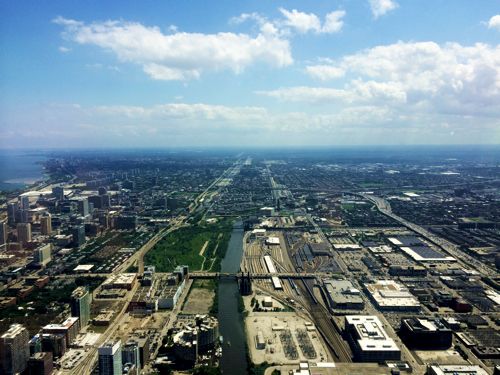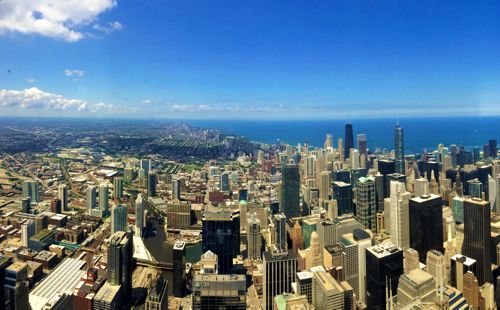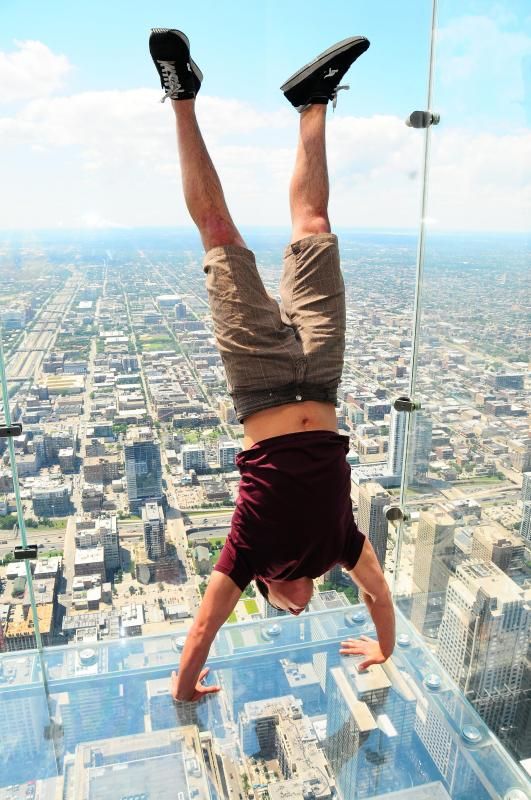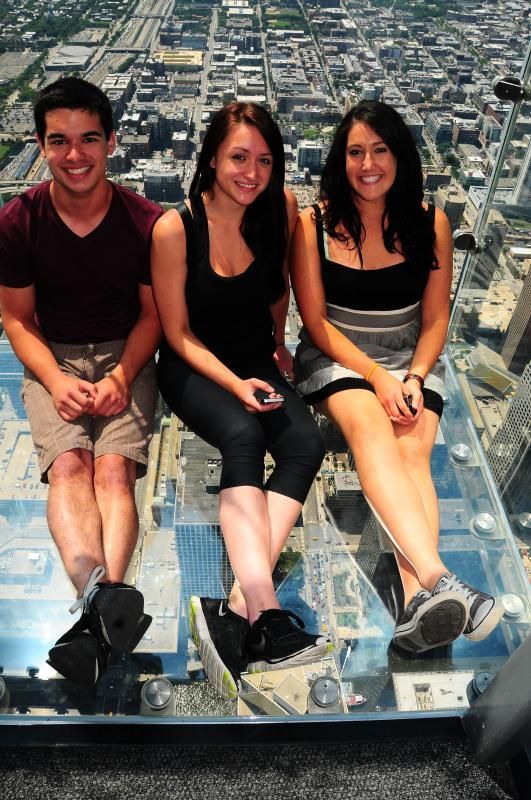 The wait was long to visit the Willis Tower, so by the time we were done it was time for Kilian and I to head home! We stopped at a food place in Ohio that reminded us of Sonic with their park & be served in your car method. But they also had these trays that they'd hook onto your window which I thought was neat! And the ride home, was a treacherous one but mainly because we drove through the night, thankfully his car didn't meet another median again.
And I was welcomed home by a very happy Jasper, confused on which piggie he liked best.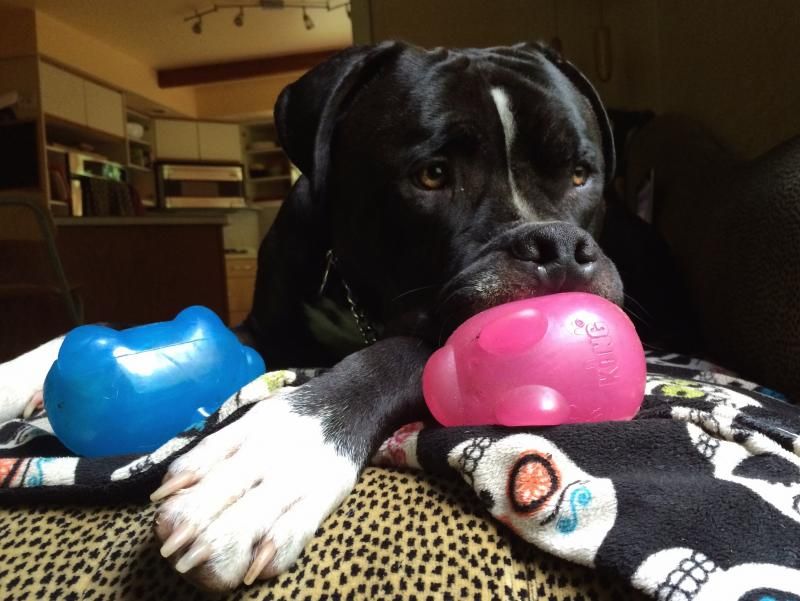 In conclusion, it was a great trip! Worth the drive out, although next time I'll just book a flight! I've never been one to love cities, but Chicago has proved that there are cities out there I could see myself living in for a few years. It has beautiful architecture, great food, the people were very friendly, it's cleanly, and although it's still a skyscrapin' city I didn't feel completely excluded from nature.